260038
Kit Puma Serbia home jersey and shorts for WC in Qatar 2022 with print
Jerseys and Shorts
Kit Puma Serbia home jersey and shorts for WC in Qatar 2022 with print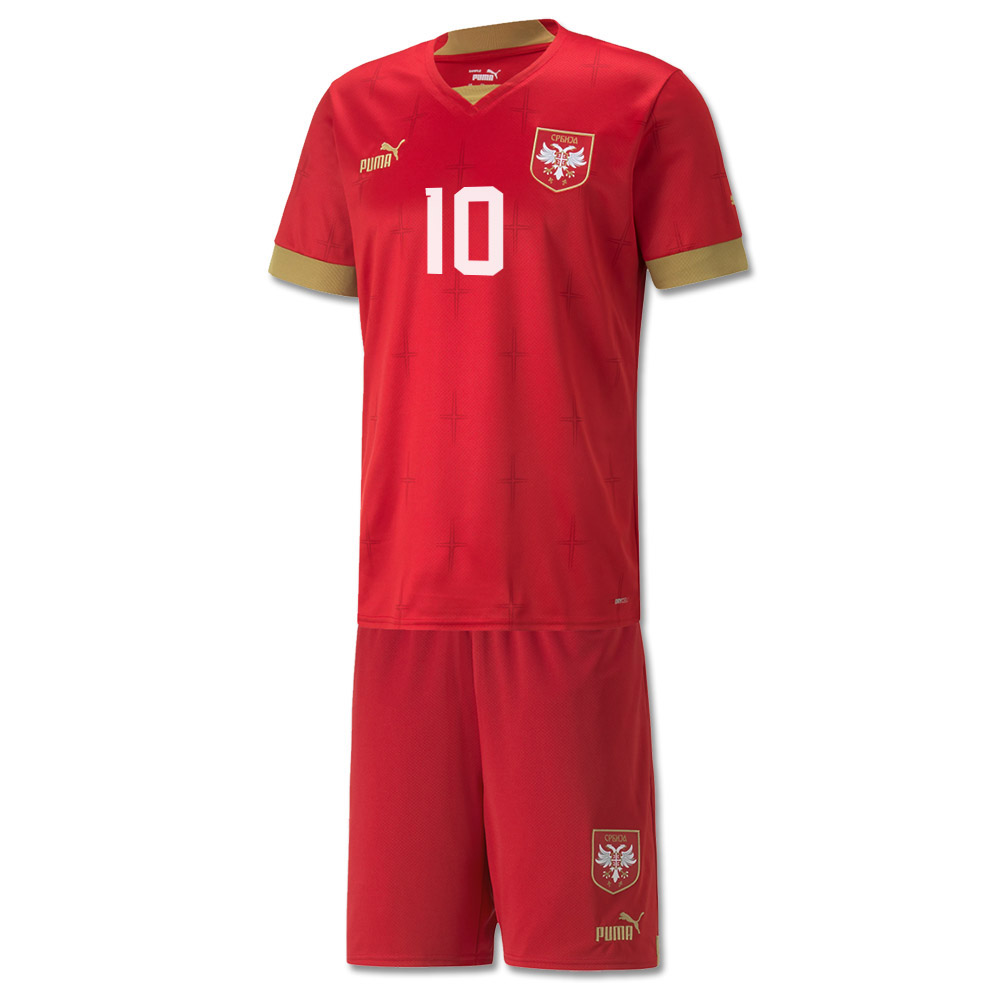 16,180.00 RSD
14,238.00
RSD
Note:
For customers from Serbia prices in RSD apply
For customers abroad prices in EUR / USD apply
if any Product is temporarily out of stock, you will be informed as soon as possible by email.
A shipment contribution fee, according to the country of shipment, will be applied to your order and it will be specified on the Checkout page.
Product name: Kit Puma Serbia home jersey and shorts for WC in Qatar 2022 with print
Gold details on the sleeves and collar celebrate success of U-20 team "Golden eaglets" that won world championship in 2015.

"We wanted to create the brand of our national team. In that process, separating the institutional coat of arms from the representative one is a practice that is already being implemented in most European alliances.

The National Alliance, as the umbrella institution, should be presented as a modern and authoritative institution and will remain the same. On the other hand, the coat of arms that will adorn the football jersey in the future should symbolize tradition, passion, dedication, unity, and courage with which the fans will identify." - FSS marketing director explained.

Team emblem and Puma logo on the left side of the shorts, while number is on right.

Expected time of delivery: October 2022.
Size          Height	   Chest volume   (cm)
   S	        71.0		 96	
   M	        72.0	   	104	
   L	        74.0	 	112	
   XL           76.0	 	122	
   XXL          78.0	 	132	
Post your comment / Rate this item
---